BY AILA SLISCO
Police in a Detroit suburb are seeking criminal charges against students suspected of making masked threats against a Catholic high school on social media.
Detroit Catholic Central High School in Novi, Michigan was shut down Friday after students were threatened online by figures wearing Guy Fawkes masks, and warned of a violent attack set to take place that day. Officials at other area Catholic schools including Regina High School, Warren De La Salle Collegiate and University of Detroit Jesuit High School and Academy also cancelled classes over the threats. Authorities say the other schools were not directly threatened.
According to a Monday press release by Novi police, an investigation undertaken in association with federal authorities began on October 25, after a student's parent contacted authorities. The parent reported that their child had seen a person wearing a Guy Fawkes mask while making threats towards Detroit Catholic Central High School on Snapchat. Another threat was allegedly made on October 31 by a figure wearing the same kind of mask, warning that "Everyone would be wearing masks and start killing" the following day at the school's All Saints Day mass.
The original threat was allegedly made by an individual who lives with his parents in Ohio. It is claimed that he was assisted by three students from Detroit Catholic Central High School. Authorities say the October 31 threat was also made by a student at the same school, but the two threats are not directly related.
After quickly discovering the identities of the suspects, police are believed to have interviewed the five over the weekend. There does not appear to be any further threat. The school remained closed on Monday, but classes are set to resume Tuesday.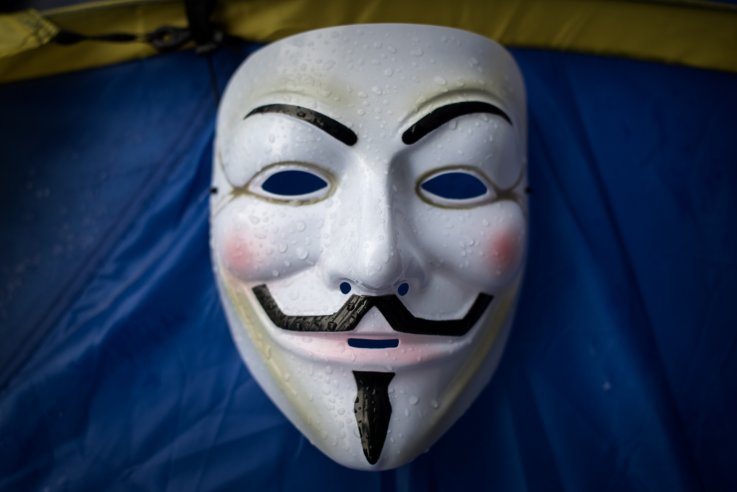 Guy Fawkes masks have been popularly used as an anti-authoritarian symbol and disguise method after appearing in the 2005 film V for Vendetta. Set in a dystopian future version of England, the film's protagonist wears the mask while attempting to counter a fascist government with violent acts. The masks were later worn by the anonymous members of online activist group "Anonymous."
Fawkes was a key figure of the failed November 5, 1605 gunpowder plot, which involved a group of Catholics in England who hoped to install a Catholic monarch by assassinating King James I in an underground gunpowder explosion at the country's Houses of Parliament.
Police have handed over the results of the investigation to the Oakland County Prosecutor's Office. The press release states that the school will be "levying applicable school discipline to the four students involved."
If prosecutors who review the findings move forward with the case, the five will likely be charged with making terroristic threats, a felony that carries a possible prison sentence of 20 years.